REDESIGN COMPLETE!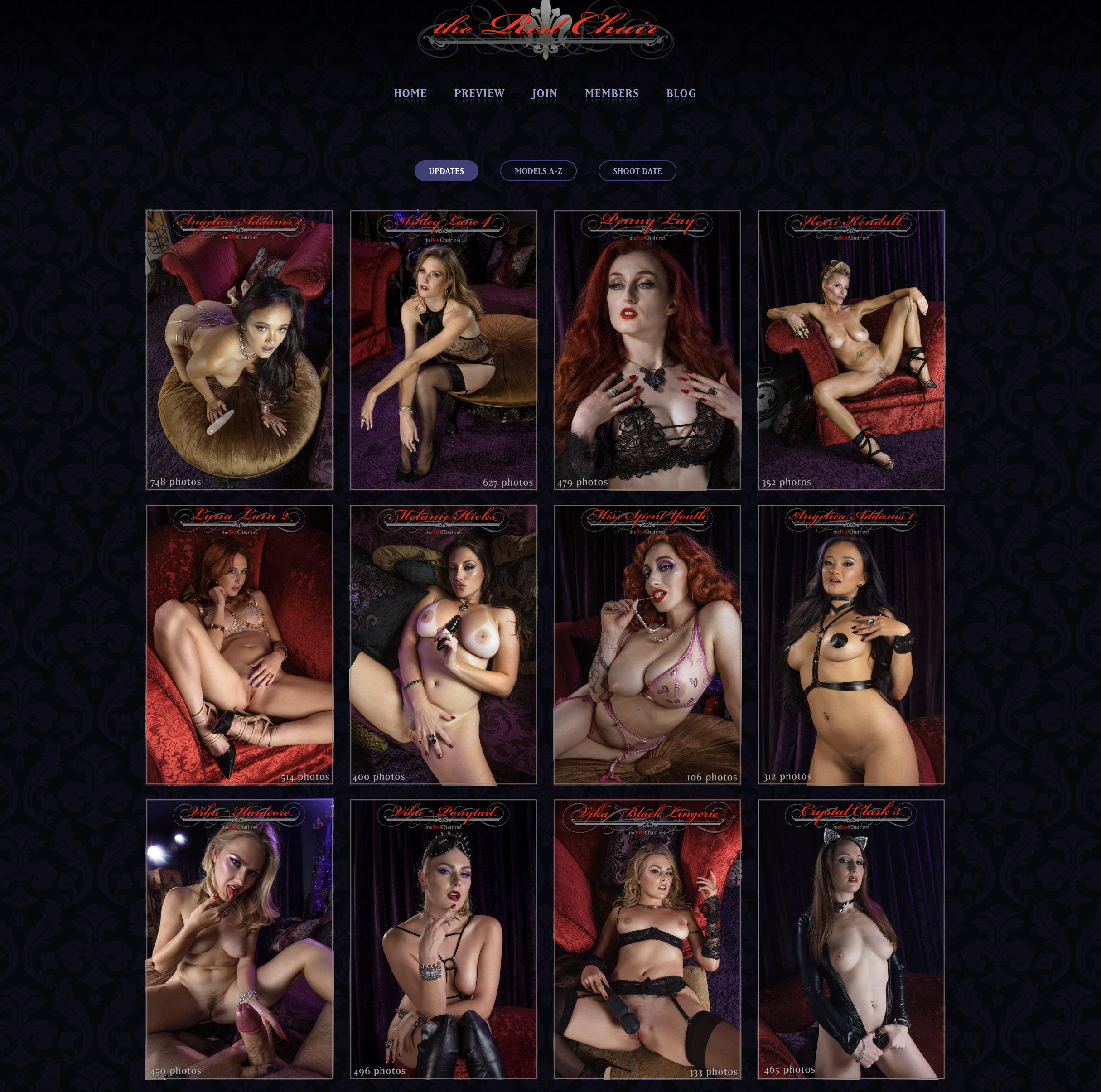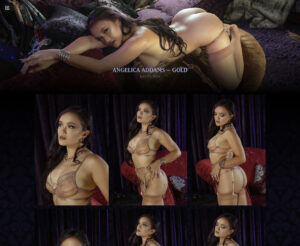 1/30/22 UPDATE:
We have a new site for you, coded from scratch, which will make scrolling through tens of thousands images a blazing-fast immersive experience whether you're on Desktop or Mobile.
WHAT'S CHANGED:
All the content is now in screen filling hi-res!
Subscriptions are lower at $20 per month.
Content is not available for download (sorry pirate sites) and much like all other subscription models out there, you will have access to all the content as long as you remain a subscriber. 
Your subscription will automatically renew, but you can cancel it anytime.
Some links o this blog may be outdated, but you will be redirected.
This will legacy blog will be phased out and replaced eventually.
What is the Red Chair?
The Red Chair is a one of a kind photo/video erotic project developed around a one of a Red Chair designed by Bobby Trendy(Google him) in 2001. The 175 models (and counting) demonstrate that beauty comes in all shapes and colors, creating a diverse, sensual and immersive experience for the viewer's pleasure.
History: Started in 2001 as an editorial piece for a magazine called the Book LA, went viral with over 80,000 visitors a day when it was still a free online gallery. Became a membership site in May of 2009 dedicated to maintain a tradition of excellence in highly stylized erotica. Relaunched with a complete design overall and subscription model in January 2022. 
Want to model for the Red Chair?

What we are looking for: exceptional 18+ female (No Male, no CD) talent, interested in Beautiful, Erotic, Stylized POV Adult Content (more Art than Porn). Must be Ok with full nudity + sexual interaction. Recent STD testing required. Typical shoot: 8+ hours incl. hair & makeup. Pay: $1,000/shoot Location: LA, CA. Travel expenses covered if not part of a tour. SUBMISSION must include recent nude photos (clear/no filter) and link to social media. Serious inquiries only.
All content is discussed and agreed upon in writing prior to shooting.
Proper paperwork, IDs required. References available upon request.
Currently ONLY shooting POV content which includes ALL of the following:
• Sensual, explicit full nudity.
• Solo masturbation with toys (provided)
• POV interaction: groping, penetration with fingers, toys used on you, oral sex, handjob, footjob, intercourse.
Please email bookings@theredchair.net and provide any reference you may have. Include social media links like twitter or IG and include sample images of yourself that shows your face and body.
How to join:
CLICK HERE. You will receive a confirmation e-mail from CCbill and the Red Chair with a link to log in to the members area.
Forgot password?
CLICK HERE and follow instructions. Email may land in your junk folder.
How to Cancel a subscription.
 Transactions are non refundable, but your recurring subscription and can be cancelled anytime. Go to: CCbill's Customer Service.
 Note: the Red Chair does not handle credit card transactions and your billing information remains with CCbill. Any issue regarding a transaction should be addressed with their customer support.